Founded in 1989, Melbourne Canopy Manufacturers have been building the best stainless-steel exhaust canopies for nearly three decades.
Our experience and expertise ensure that our canopies not only meet Australian Standards, but they also help to create the best working environment for your team.
We design, build and install canopies for almost every situation including grills, pizza ovens, tandoori, charcoal grills, barbeques and dishwashers all over Melbourne, in both single storey and multi-storey situations.
We work on a daily basis with shopfitters, commercial kitchen designers, engineers, and restaurant proprietors to come up with the best exhaust canopy solution no matter what. Our innovative solutions have been developed to set our finished product well above all others.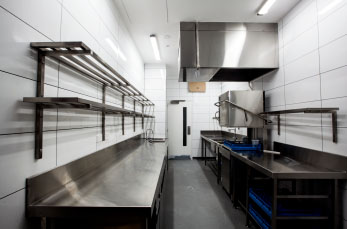 Design, Build & Installation
We work with you on a complete process that includes all design, component manufacturing and installation all to the highest quality.
Exceptional Manufacturing Abilities
Our team of fabricators take attention to detail and quality to the highest level so you get the best canopy for your kitchen.
Complete Product Range
Our range of exhaust canopies are designed and built to meet your needs for exhausting and treating, smoke, steam and odours.
Cooking equipment shown in imagery supplied & installed by DHT Solutions www.dhtsolutions.com.au
Require assistance with your auditing needs?